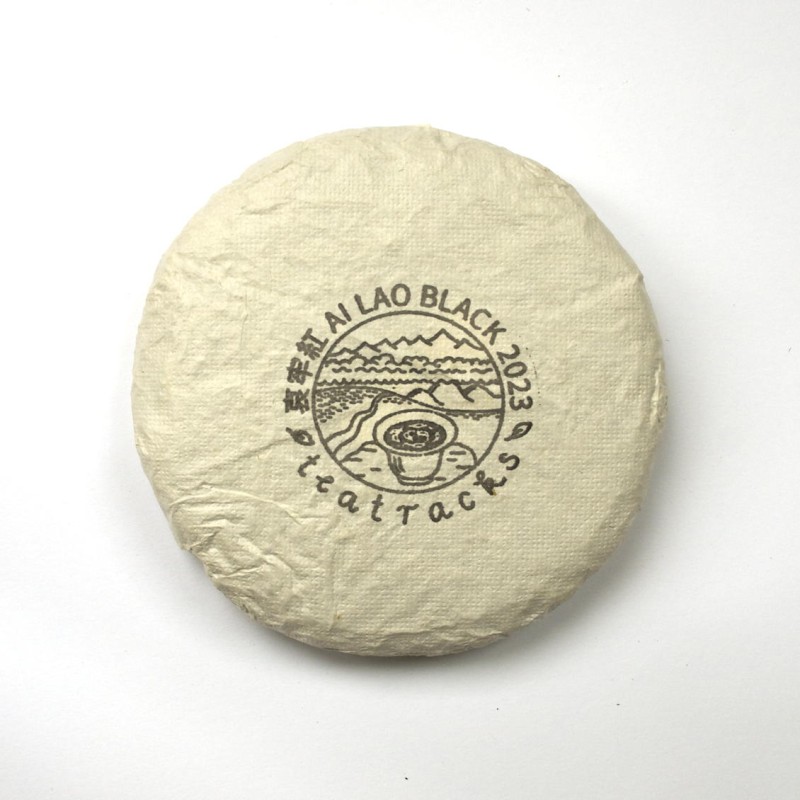  
Ai Lao Wild Black 哀牢红
This black tea from wild creates fruity infusions with flavors of berries. A wonderful tea!
This black tea comes from wild trees that grow in a protected forest near Ai Lao Shan. This tea has a clean taste with notes of berries. It's amazing to see what a fragrance and flavour this tea can produce without any flavouring.
It was a bit tricky to take a good picture of the cake. It's really that dark.
This tea has been pressed into 100g cakes.
Trees
Wild tea trees growing in a protected forest
Origin
Ai Lao Shan, Xishuangbanna, Yunnan, China
Harvest
Spring 2023
Ingredients
Camellia Sinensis Assamica
Brewing
For all our Puerh teas we recommend Gong Fu style brewing using 5-8g of tea on 100ml water. Rinse the tea briefly and then do repeating steeps (up to 6-12) of 10-20 seconds.
No customer reviews for the moment.