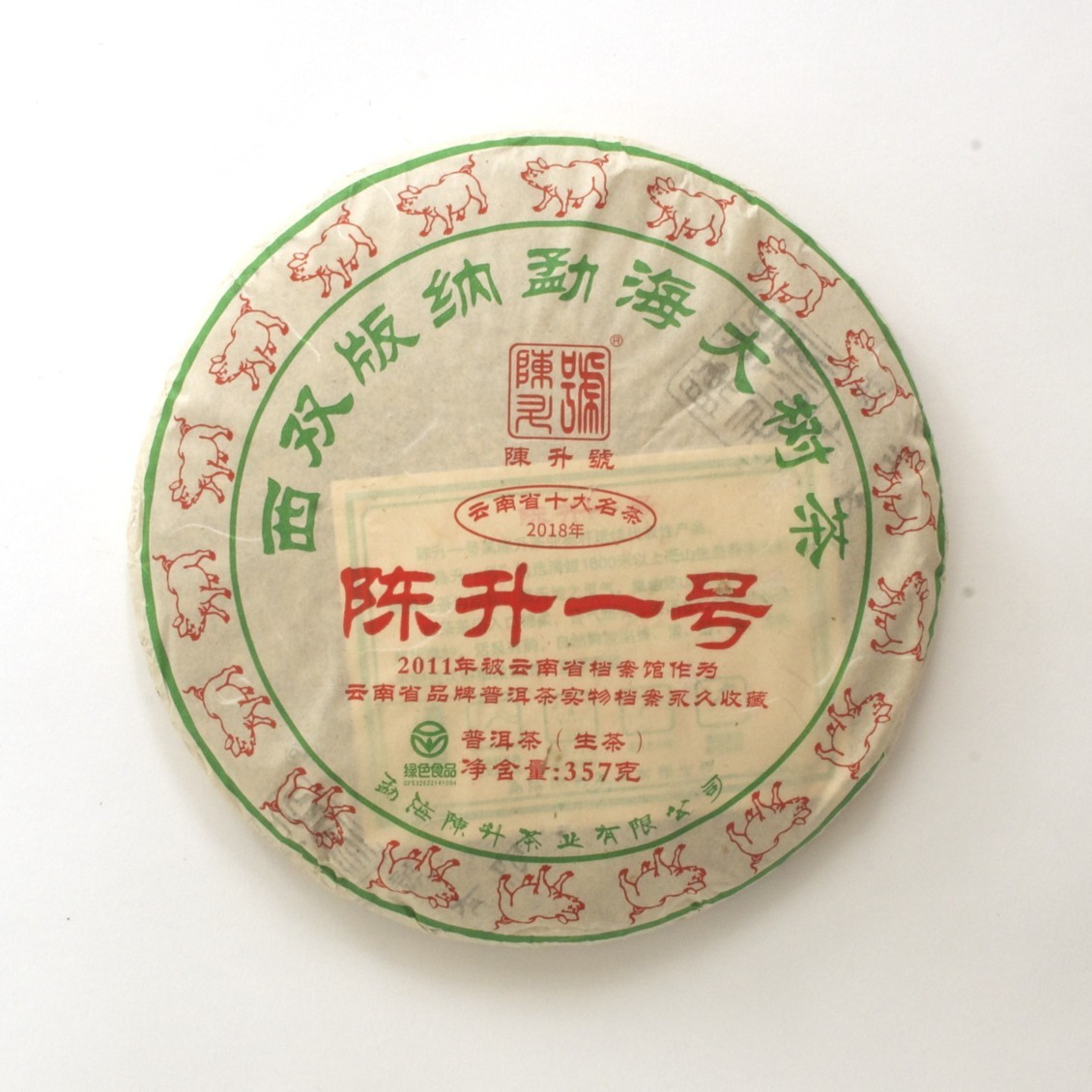  
Chen Shen Hao 一号2019
No tax (due to small company ruling)
Chen Sheng Hao Yi Hao (Nr. One) 2019 陈升号一号
This is a classic premium blend of Menghai material. It's a powerful tea full of spiciness and - depending on your brewing style - medium to strong bitterness. The blend of different material makes it also a perfect candidate for aging.
Chen Sheng Hao has won several prices for this blend.
TeaDB recently reviewed this tea https://youtu.be/zikbBRoXx-0 Check iy out, it fun to watch!
Taste
Full body spiciness with floral notes. 
Trees
Blend of various ecologically grown bushes and trees
Origin
Bu Lang Mountain, Xishuangbanna, Yunnan, China
Harvest
Spring 2019
Ingredients
Camellia Sinensis Assamica - large leave
Brewing
For all our Puerh teas we recommend Gong Fu style brewing using 5-8g of tea on 100ml water. Rinse the tea briefly and then do repeating steeps (up to 6-12) of 10-20 seconds.
No customer reviews for the moment.