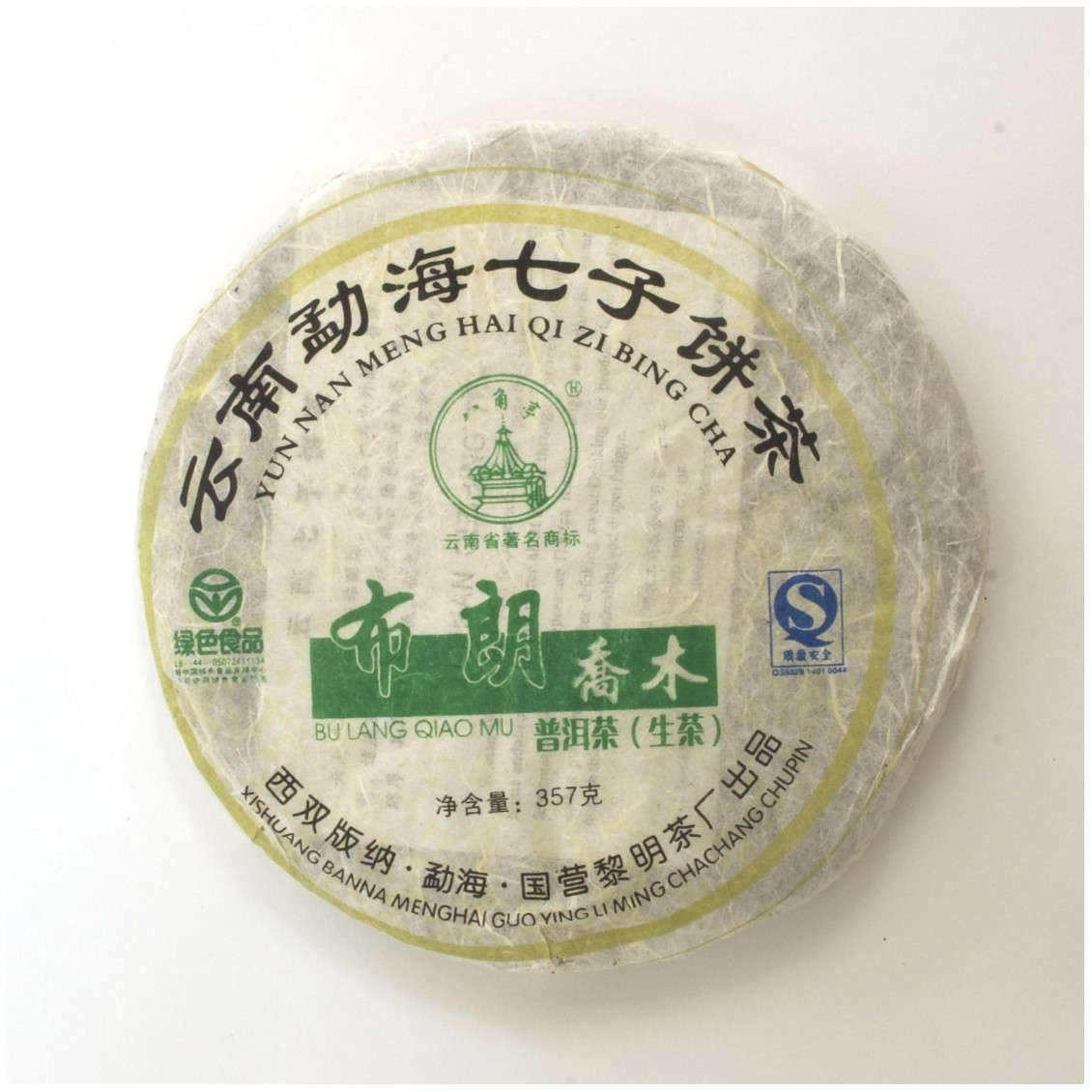  
Bu Lang 2007
No tax (due to small company ruling)
Ba Jiao Ting (Li Ming) - Bu Lang Qiao Mu 2007 八角亭(黎明)布朗乔木2007
This is a semi aged tea from the Bu Lang mountain. As many older productions it has a smokey smell and taste during the first 2-3 steeps. This tea has been dry stored in Kunming and still has quite some bitterness and some astringency. 
This tea is made from tall tea trees that are in Chinese called Qiao Mu (乔木). 
Please note: the wrappers are not in perfect condition anymore
Li Ming (黎明, daybreak) is a rather large state owned tea producer that makes Pu Era tea under the label Ba Jiao Ting (八角亭, Octagonal Pavilion). This producer serves a wide spectrum of teas. You can find lower quality plantation tea as well as high quality tea from older trees and tea gardens. 
Taste
A bit smokey taste in the beginning which turns into tried fruit with a somewhat heavy body.
Trees
Larger trees
Origin
Bu Lang Mountain, Xishuangbanna, Yunnan, China
Harvest
Spring 2007
Ingredients
Camellia Sinensis Assamica - large leave
Brewing
For all our Puerh teas we recommend Gong Fu style brewing using 5-8g of tea on 100ml water. Rinse the tea briefly and then do repeating steeps (up to 6-12) of 10-20 seconds.
No customer reviews for the moment.