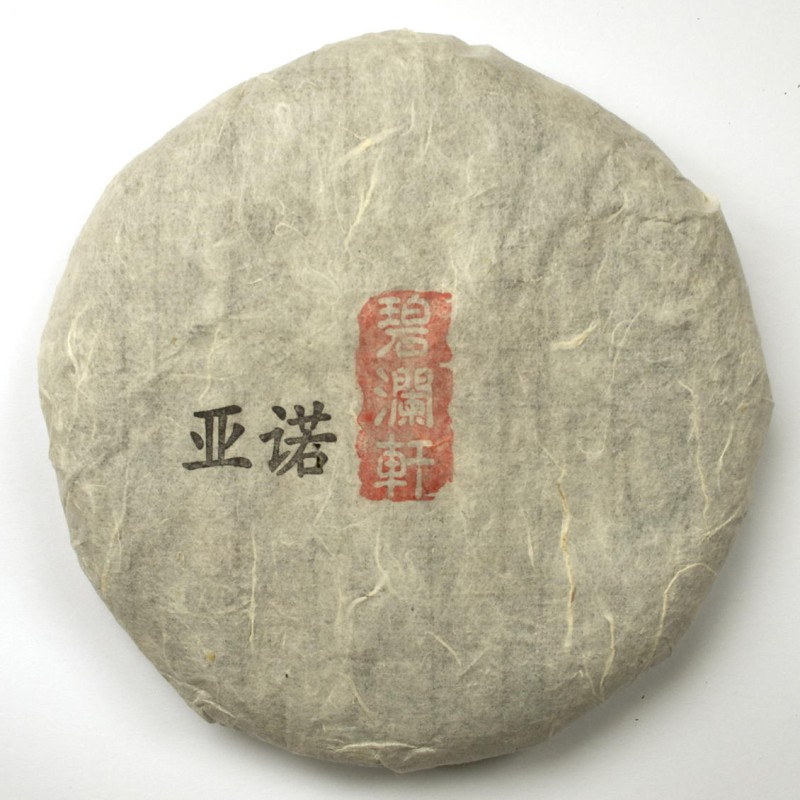  
Ya Nuo 亚诺 2018 (You Le Shan)
No tax (due to small company ruling)
A lovely ancient tree (gu shu) tea from You Le Shan. 
Ya Nuo is a village on You Le Shan (mountain), one of the old six famous tea mountains in Xishuangbanna. This tea is made of ancient tree material (gu shu, 古树). The tea starts out very softly in the first brews with hardly any bitterness, but develops a nice sensation in the aftertaste. 
This is one of the teas that can clear your head on a cloudy day.
Taste
Soft and subtle taste that develops a cooling sweet aftertaste.
Trees
Old trees (gu shu 古树) growing in a natural environment
Origin
Ya Nuo (village), You Le Shan, Xishuangbanna, Yunnan, China
Harvest
Early spring 2018
Ingredients
Camellia Sinensis Assamica - large leave
Brewing
For all our Puerh teas we recommend Gong Fu style brewing using 5-8g of tea on 100ml water. Rinse the tea briefly and then do repeating steeps (up to 6-12) of 10-20 seconds.
No customer reviews for the moment.