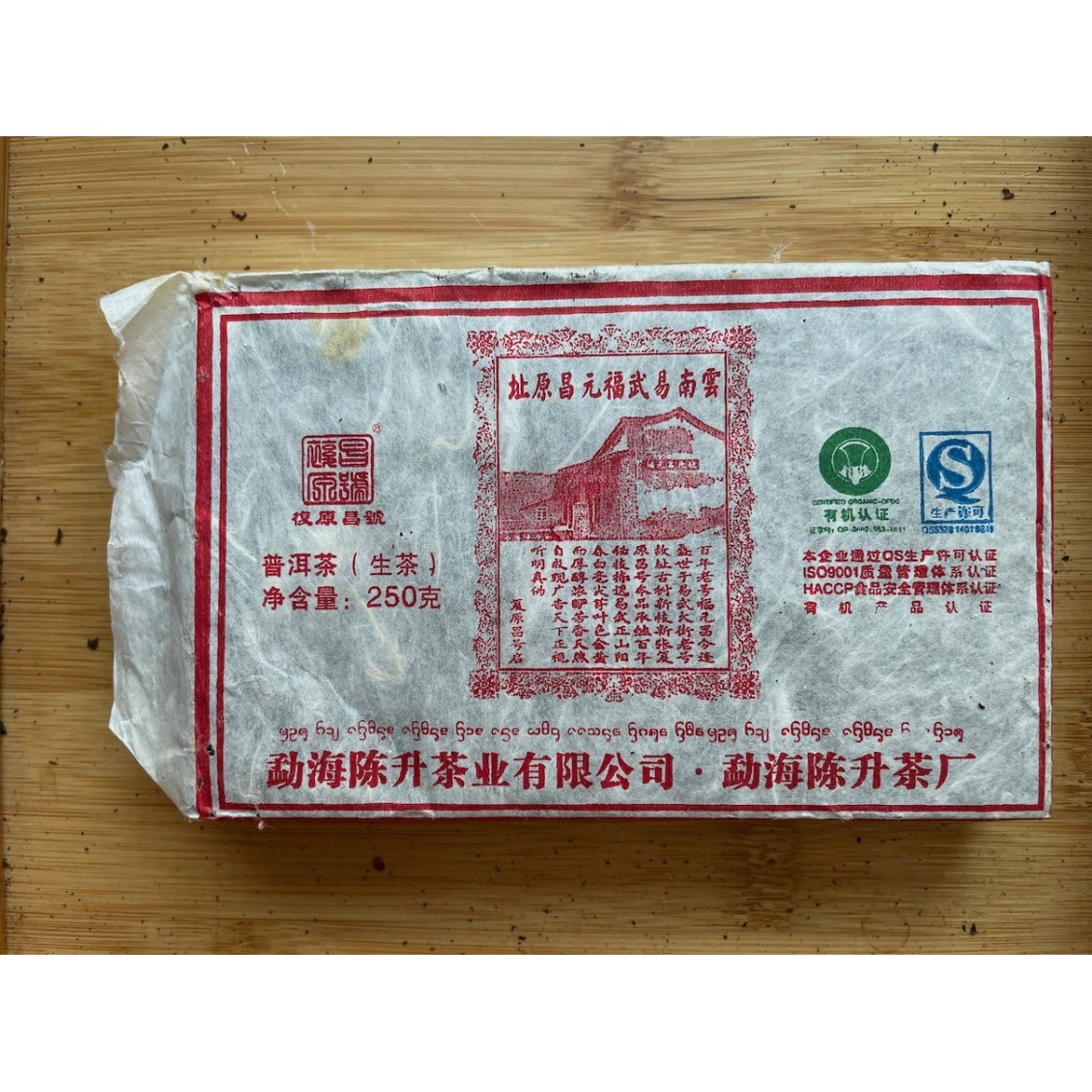  
Chen Sheng Hao "Fu Yuan Chang Hao" (陈升号 - 复原昌号) Brick 250g
No tax (due to small company ruling)
A high quality 2010 Yi Wu Pu'er with a dry storage. This tea has a clean profile with some floral Yi Wu notes. The first steeps are pretty soft. After the third of fourth infusion a soft bitterness appears. I couldn't encounter any harsh bitterness or astringency.

Secure Payments via Paypal and Mollie

Sent from the Netherlands
Free shipping within the EU from 30€!

Return within 2 weeks
No customer reviews for the moment.
3 other products in the same category: